Neroli Baume De Parfum
500.000 ₫
Neroli is a fresh, airy, and slightly bitter floral distilled from the blossoms of the bitter orange tree, aka the citrus aurantium var. amara. This complex aroma promotes relaxation, alleviates stress, and, ahem, contains erotic pheromones. We've relied on nature's own holistic vision to build this fragrance, joining exquisite Egyptian neroli with botanicals from other parts of the same tree: petitgrain from its leaves and bitter orange from its fruit peels.
Our Neroli parfum is airy, floral, and inviting. Rich floral notes of neroli and jasmine blend with bitter orange peel and herbaceous petitgrain for a bright, warm, and refreshing opening. These top notes fade into sharp yet warm middle and base notes of ylang ylang, black pepper and vetiver that ground and re-energize the delicate citrus and florals that define this fragrance. This dance between light and dark, sun and soil is what makes Neroli vibrant, bright, and most importantly, alive.
Size: 9g
Notes:
Top: Neroli, Petitgrain, Jasmine
Mid: Black Pepper, Ylang Ylang
Bottom: Vetiver, Amber
Directions: Scoop out a small amount and apply to desired area.
Sử dụng QR Code của ứng dụng Momo để thanh toán cho đơn hàng của bạn chưa bao giờ đơn giản đến vậy:
Tải về và cài đặt ứng dụng ví Momo trên điện thoại thông minh từ App Store hoặc Google Play.
Thiết lập ví của tôi với tùy chọn các loại thẻ ATM nội địa hoặc thẻ thanh toán quốc tế Visa/Master/Amex/JCB …
Quét QR Code của American Pomade Store cung cấp bên dưới.
Đặt hàng trực tiếp trên trang web của American Pomade Store.
Xác nhận chuyển tiền cho American Pomade Store và không phải chịu thêm bất kì loại phí chuyển tiền nào.
Mọi yêu cầu và khiếu nại khẩn cấp vui lòng liên hệ American Pomade Store qua các số Hotline hoặc qua Fan Page để được hỗ trợ.
Có thể sử dụng phương thức thanh toán này trên Toàn Quốc.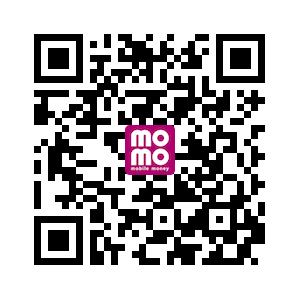 Hết hàng
Chỉ những khách hàng đã đăng nhập và mua sản phẩm này mới có thể đưa ra đánh giá.